If we opened the App Store app from our iPhone from March 10th to the 13th, we could have definitely noticed that at the top of the charts (beside the usual Instagram, WhatsApp, Facebook, Amazon, Spotify and other important apps) there was also a new and different app, conceived and built entirely by Mr. APPs srl.
We are talking about "Blurred Life", the latest app developed by our startup and officially released in the App Store on March 1st, 2014.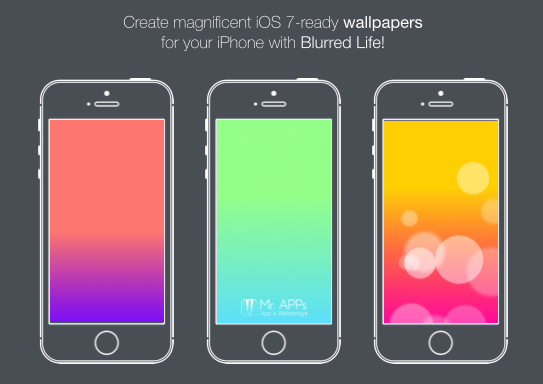 Blurred Life is an innovative app that allows you to add text and trendy effects to photos and create beautiful backgrounds for your iPhone. With over 20,000 downloads in just 10 days from the publication, the app reached the top position in its category in France, Italy, Belgium, Switzerland, Brazil, Mexico, Chile and the United States.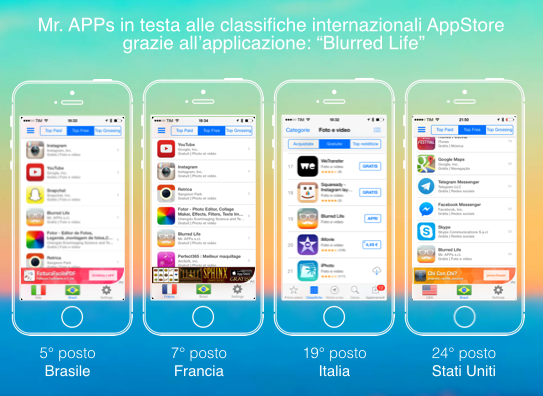 A new and unbelievable outcome for our company that echoes the success of another app that gave us great international success, MyDaylife, which has established itself at the top of the charts for a long time thanks to over 300,000 downloads.
"We are proud to once again celebrate an international success in our industry. Being able to compete everyday in a market this size is for us always an incentive to invest and keep improving our skills, especially with many upcoming projects."
Download Blurred Life now, directly here
Mentioned by:
iPhoneItalia
Libertas.sm
Giornale.sm
SanMarinoNotize
SanMarinoRTV (start at minute 25:00)