Last night, Google held its #madebygoogle keynote in San Francisco, where CEO Sundar Pichai introduced new products to the family: Google's first smartphone Pixel with the new Google Assistant software, Google Home, Google Wi-Fi, DayDream View and Chromecast.
Google CEO Sundar Pichai started off the keynote with an interesting speech dedicated to the new company mission: from a mobile-first strategy to a new IA-first strategy. Pichai showed how machine learning helped Google Translate to significantly improve its translation's algorithm, allowing to reach a quality much more similar to that produced by a human translator, especially on complex languages such as the Chinese.
Google Pixel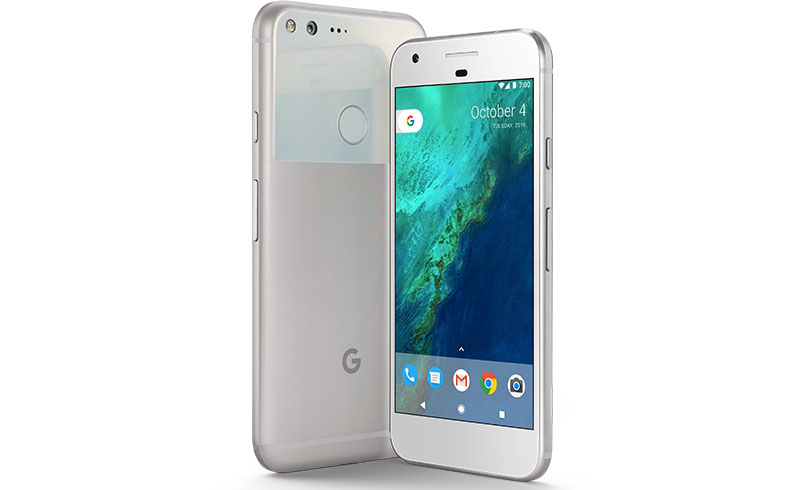 Google introduced its new smartphone Pixel, putting an end to the production of Nexus. The name is not new though: in the past "Pixel" referred to consumer-oriented hardware products.
The smartphone is available in 2 versions, the regular Pixel has a 5-inch display, while the Pixel XL has a larger 5.5-inch display.
Let's check out Pixel's 10 new features:
1) Google Assistant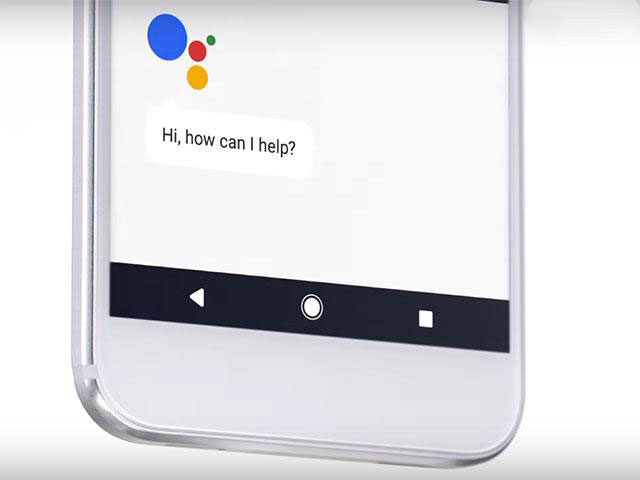 Google Assistant is the evolution of Google Now, designed to become the centre of the new Google experience on every platform. Fully integrated with Android Nougat, Google Assistant can be activated by long-pressing the home button or with the "OK Google" prompt. The software is able to extract important information from sentences uttered by users and to apply them according to the context. It is able to remember what applications are used the most in order to open the right one. Finally, it interacts with other applications on the smartphone, so users can send text messages, make reservations, calculate travel times and much more.
One of the main innovation lies in the new voice algorithm for Assistance: the speech is more natural and is able to formulate more human sentences.
At the moment, the Pixel family is the first to feature Google Assistant built in.
2) Camera
Google focused more closely on the new Pixel camera, so much so that DxOMark, the reference portal that analyzes cameras and lenses from mobile devices, assigned for the first time in history a rating of 89 out of 100.
The front camera has 8MP, while the rear camera has 12MP, with a 1.55mm pixel size and a f/2.0. It also features Image Stabilizer, thanks to the gyroscope data.
What's new though is the way the camera shoots pictures: instead of capturing an image through a single, more or less prolonged exposure, the HDR+ technology takes several very short ones. The software then combines them together, pixel by pixel, to decrease the noise, minimize the blur and extend the dynamic range: a technique that ensures exceptional results in all light conditions.
3) Storage
Google Pixel offers unlimited storage space on Google Photos to upload photos and videos in original resolution (4K included).
4) Communication
Google Duo and Allo, the two new apps by Mountain View, for voice calls and intelligent messaging respectively, are pre-installed directly into the smartphone.
5) Battery
Google focused a lot on battery as well. As a matter of fact, Google Pixel is able to speed up the charging time. For example, with only 15 minutes of charge, the battery will last up to 7 hours.
6) Google will take care of everything!
Google Pixel has a new technology for automatic update: they will be downloaded in the background and will be automatically installed the next time the phone is rebooted. Moreover, Google introduced a 24/7 technical support where users can call or chat with an operator.
Finally, transferring all data from a phone to Google Pixel has never been easier: all it needs is a cable, included in the phone box.
7) Design and specifications
Google Pixel is designed with an aluminum unibody with polished glass and will be equipped with an AMOLED display, a fingerprint reader, a USB-C port and an aux jack.
The 5-inch phone will have a 2770 mAh battery, while the 5.5-inch will rely on a 3450 mAh battery.
Both versions will be equipped with a 2.15 GHz Qualcomm Snapdragon 821 SoC processor, 4 GB of LPDDR4 RAM and either 32 or 128 GB of storage space.
8) Virtual Reality
Google Pixel has the native predisposition for DayDream VR, the platform that contains both the framework and the development for headset and other components based on virtual reality.
9) Colors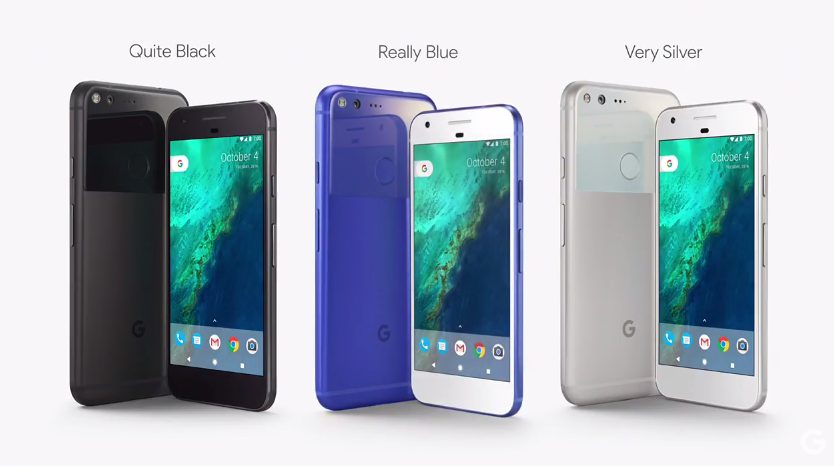 Google Pixel is available in three colors: Quite Black, Very Silver and, as a limited edition, Really Blue.
10) Availability
Pre-orders have already started in the U.S for Google Pixel, however other markets will have to wait. As for pricing, the 5-inch version will cost $120 less:
The 5-inch Pixel:
$649 for 32GB Pixel
$749 for 128GB Pixel
For 5,5-inch Pixel:
$769 for 32GB Pixel XL
$869 for 128GB Pixel XL
Google Home

Google Home is a stand alone speaker based on Google Assistant platform that provides information using spoken feedback. It features touch controls, a mute button, speakers placed inside and microphones to give voice commands, using the classic "OK Google" prompt. It works both with Google Assistant and Google Cast protocol, allowing users to control remotely products such as a Chromecast.
The lower body can be changed to customize the appearance of Google Home in order to better adapt it to the furniture of each house.
The price for the U.S. market is $129.
Google WiFi

Google WiFi is a wireless router with a similar design to the one used for Google Home and therefore fits in perfectly with a modern decor. Designed to be used and managed by using a single app, Google WiFi will be available in the U.S. at $129, or in a three-products package at $299.
Daydream View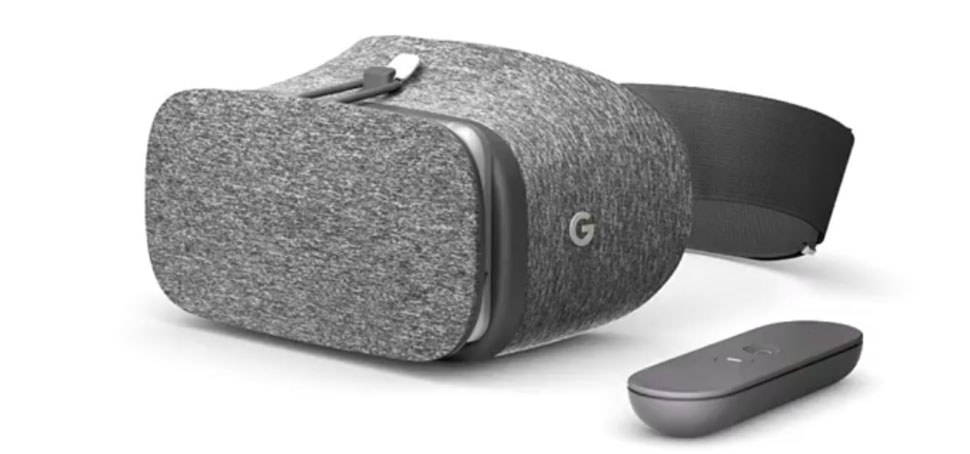 Daydream View is Google's response to virtual reality. The headset is almost entirely made of soft material (fabric and microfiber instead of rigid plastic), which makes it much more comfortable. Daydream View comes with a small wireless controller, which has gyroscope, touchpad, as well as a physical key.
The price will be around $79, but for now, it will only work with Google Pixel.
Chromecast Ultra


The Chromecast Ultra is most definitely an evolution compared to the second generation launched last year. Aesthetically, nothing has change, however it is equipped with a much more powerful hardware (1.8x compared to the first generation), and a CPU that can handle 4K video streams. In addition, Wi-Fi connectivity gets a major improvement with a built-in Ethernet adapter, designed to facilitate the Ultra HD contents in case of weak Wi-Fi networks.
Available in November, it will cost $69.