Google has finally released Duo, the new app that will simplify video calls, according to the company. Announced at the Google I/O conference, the app is the only one by Big G that doesn't require an account, all it needs is your phone number.
Unlike any other video apps, Duo allows you to make individual calls only (one-to-one), group calls are not available.
Thanks to the login using your phone number, the app will have access to your contacts list, so you will never receive calls from unknown numbers.
What's new is the knock knock feature: you can see the caller before you pick up with this live preview, to avoid jokes or unwanted calls.The call will feel more like an invitation that an interruption.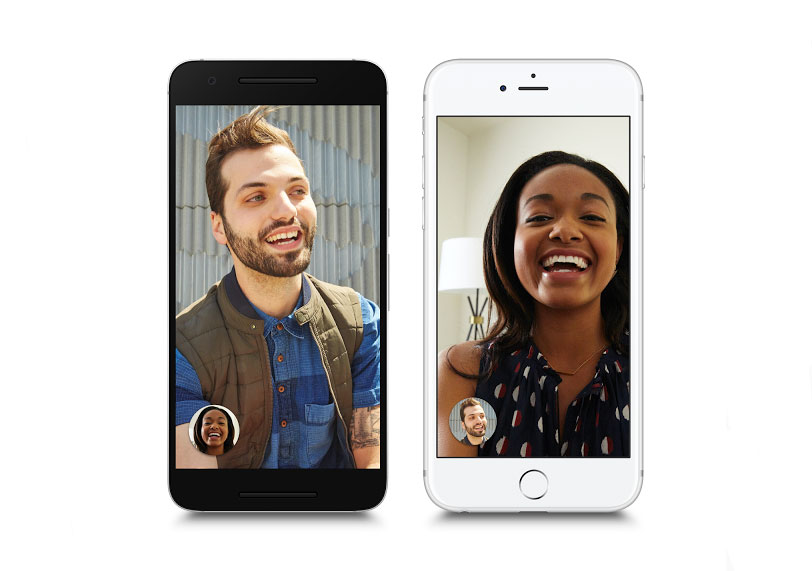 Another important change is related to the quality of calls while moving. Duo will switch from Wi-Fi data connection without dropping the line, and adapts to the changing network conditions to guarantee connection: when the bandwidth is limited, Duo will reduce the resolution to keep the call run smoothly.
All calls made with Duo are end-to-end encrypted, a standard that is now used by virtually all messaging and communications apps.
Available only for Android smartphones and iPhones, Duo seems to be Google's response to FaceTime, Apple's app that offers the same service and is pre-installed on all iPhones and iPads, as well as the video feature of WhatsApp.
Source:
Google's blog
Il Post