On November 15th, the brand new Audi TT Coupé was introduced at the Audi dealership Reggini.
An incredible car, with taut surfaces, essential profiles and lines that reveal its racing vocation, a particular care for the design and the research for maximum comfort.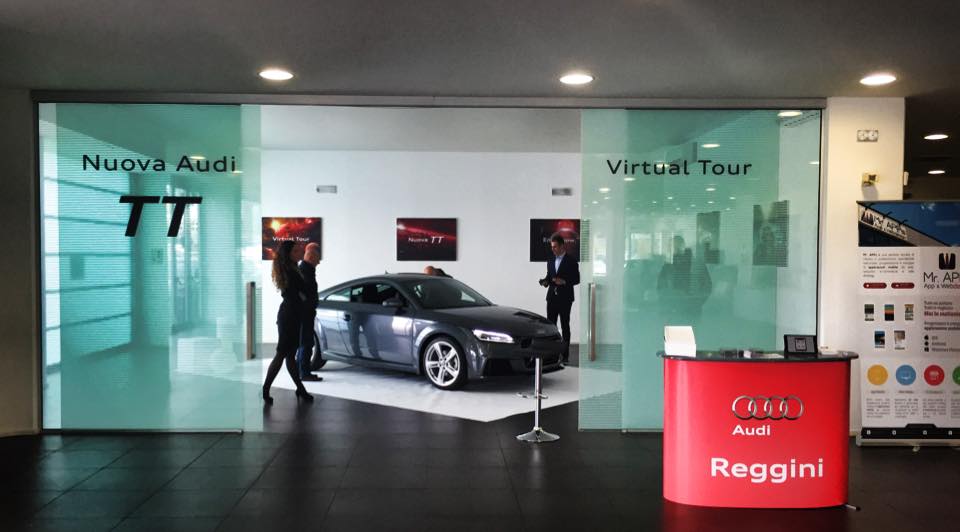 In order to highlight all the changes introduced in the third generation, our company designed and developed a Virtual Tour for the Google Glass, the innovative "glasses" by Google, based on augmented reality technology.

Through the Google Glass, the participants of the event were able to quickly discover all the new features and characteristics of the car, to learn the history of this new model by Audi and to interact with those new features, such as the interior lights and the virtual cockpit, which offers an interactive instrument panel.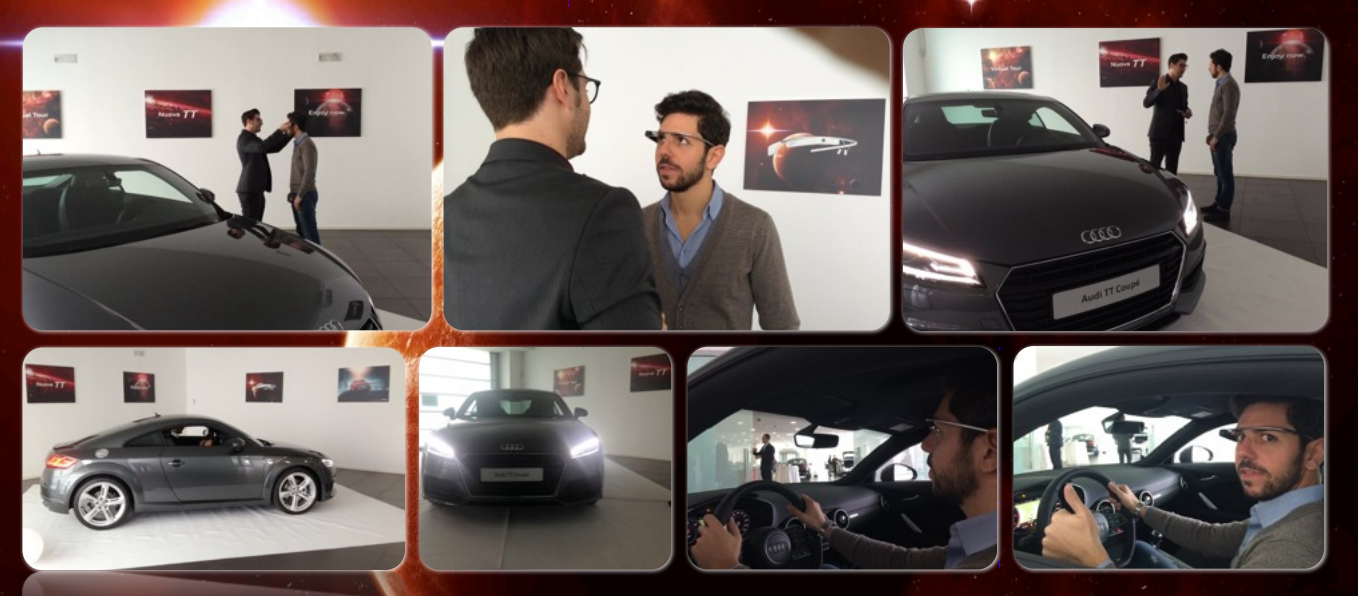 Over 200 people attended the event, coming from Parma and from Rome, to experience the virtual tour with the Google Glass and more than a dozen accredited journalists have contributed to spread the success of the initiative on local and national media.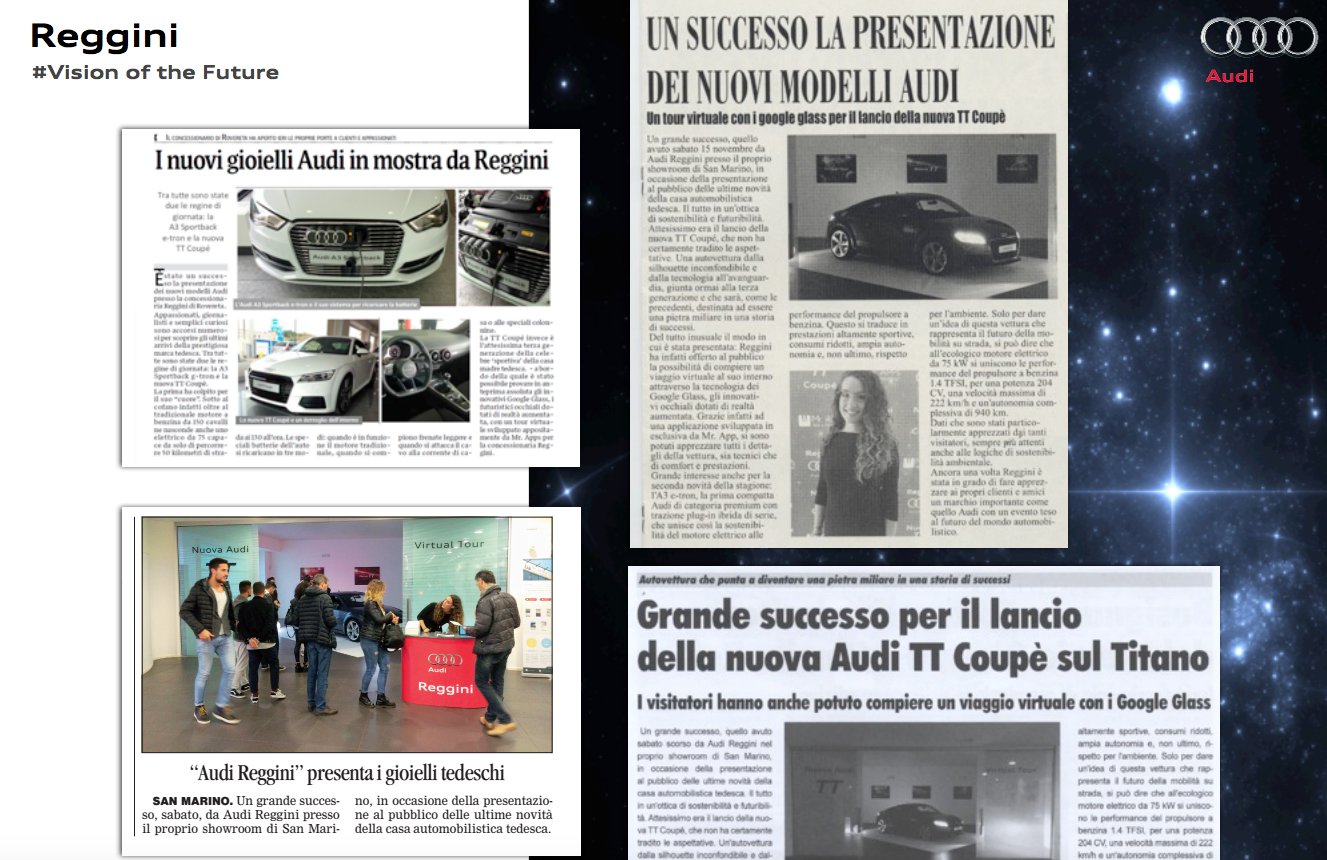 With the implementation of this project, our company is once again one of the very first to have designed and developed an application for the Google Glass, which gives us the knowledge and the skills to learn more about these new technologies.
A major result, achieved with the support of Multimedia RN, in collaboration with the Audi, Volkswagen and Skoda dealership Reggini based in the Republic of San Marino, which believes and invests in new technologies to increase the value of the company and the cars.