As we mentioned earlier, our young developer Nicola Giancecchi flew to the Silicon Valley to attend the Apple event of the year - the WWDC in San Francisco - and to spend a whole week with key Apple engineers in order to learn every aspect and secret of the new operating systems Yosemite and iOS 8, which will be the next international release.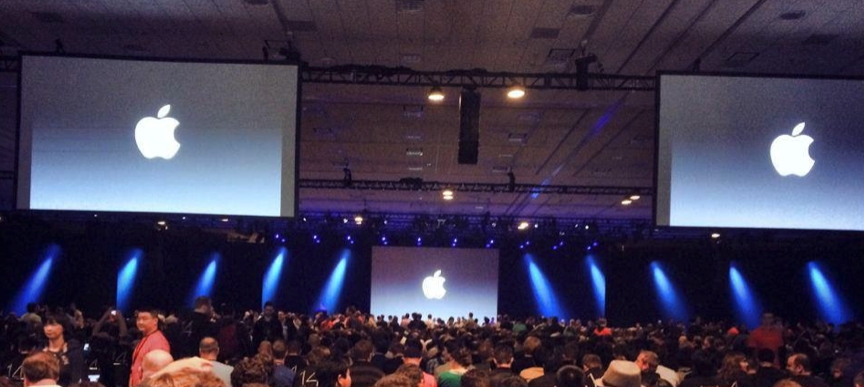 His adventure is going well, beyond all expectations, from the participation in the famous keynote hosted directly by Apple CEO Tim Cook to the training seminars on new tools and programming languages, which were introduced for the first time to over 5000 developers who participated in the event.
The main features are: making phone calls from your Mac and iPad, sending voice messages, a domotics system for your home (perfectly integrated in your device), a new native app for consulting information on your own physical condition and new features for editing photos, iCloud storage etc.. (click here for the full review of the WWDC).
At the event, Apple put the spotlight on a new programming language, Swift, which will allow developers to build more performing applications, optimized for all Apple products. Over the next couple of days, Nicola will be among the first engineers in the world to be able to dip into this new language, thus guaranteeing a significant competitive advantage to our company over our competitors.
But surprises and opportunities do not end there for our young developer. At the end of the famous conference, Nicola was granted access to the backstage thanks to its free pass obtained through the Apple Student Developer Program, and had the honor to meet personally Tim Cook, with whom he took a selfie.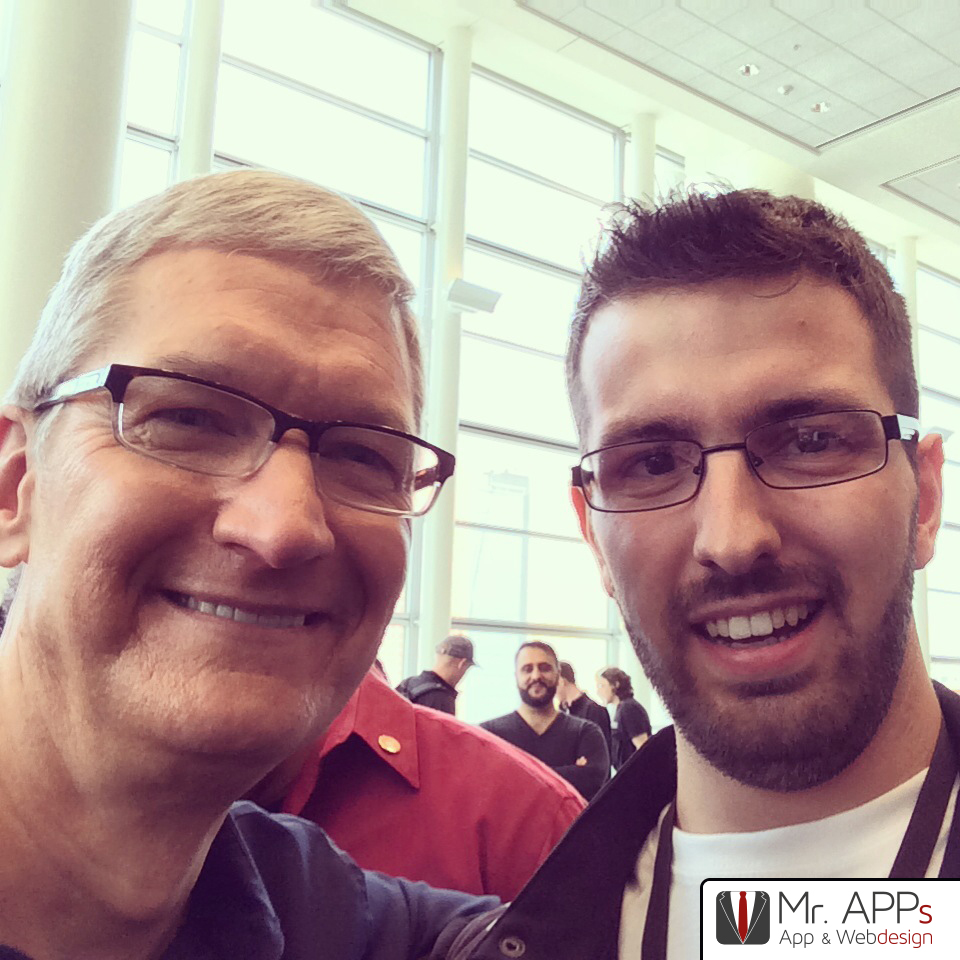 Therefore, we have already been working on aligning all our current projects and services to the main features and improvements for the next operating systems introduced at the WWDC. Being fortunate enough to have a member of our startup in the Apple development team for an entire week gives us even more reasons to expand our knowledge and skills in the mobile field on a national and international scale.