As we already anticipated, the future of mobile traffic will see an exponential growth in video content, especially on social networks. Following Periscope and Snapchat, both based on video, Facebook will add a new feature: Facebook Live Video.
Live Video by Facebook is a service that allows users to broadcast live stream videos on the platform. The social network has implemented several tools to rank live video content higher, starting with the app, which will be gradually equipped with a sheet that invites users to get entertained with video content, organized based on interests and contacts.
Facebook will roll out the ability to live stream in Groups, which allows users to broadcast to just the people that belongs to a certain Group. Same thing for Events, which enables users to broadcast an event to people that would like to attend it.
Several tools will be implemented, including:
Invite friends: it would be possible to send an invitation to a friend to watch the live video together, directly from the live video.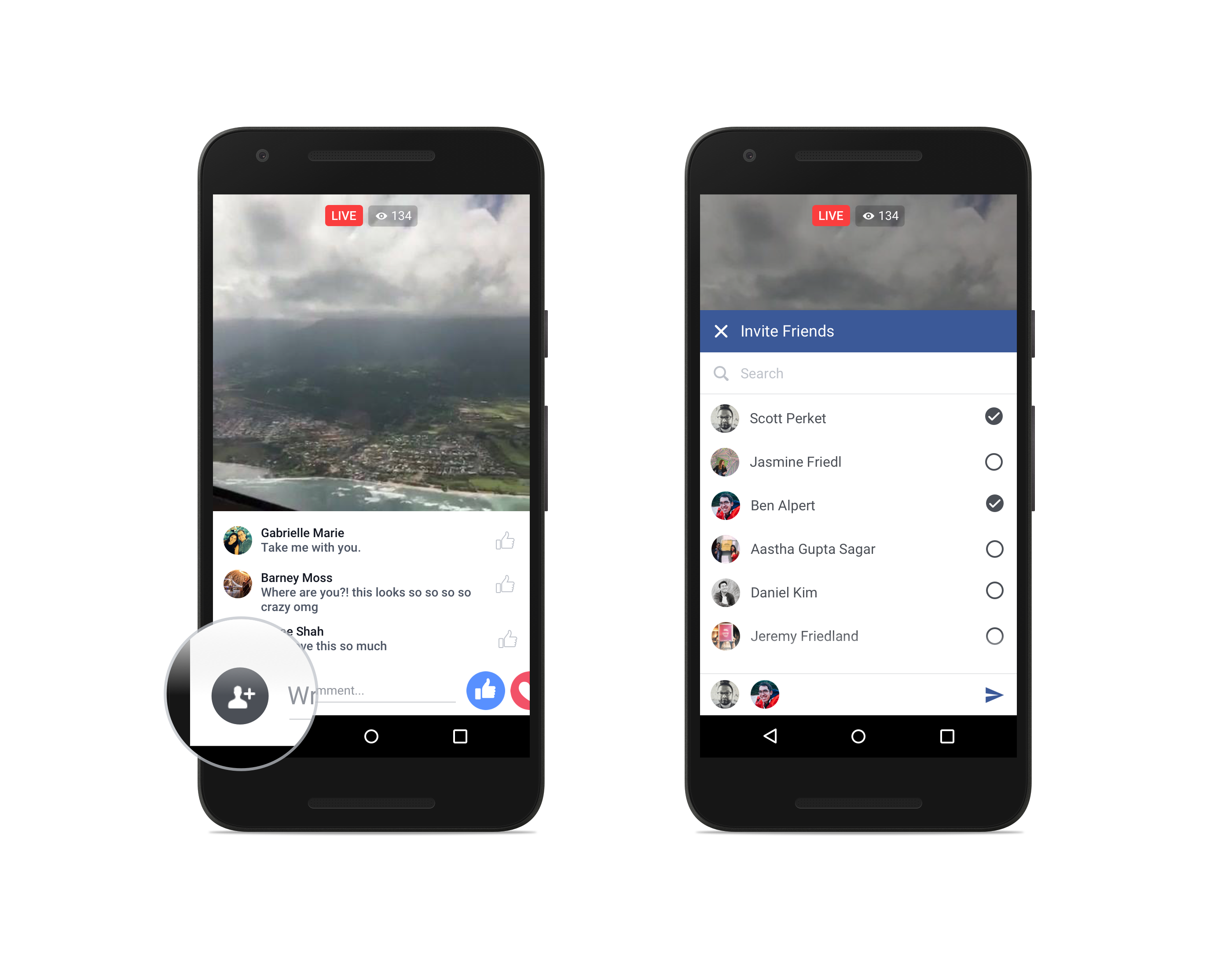 Live Video Destination: a dedicated place, where you can discover live video that the world is talking about, live video from friends and creators that matter the most as well as live video on topics users are interested in.
Live Map: a map on desktop will be available, it will allow users to explore public live videos that are currently taking place around the world.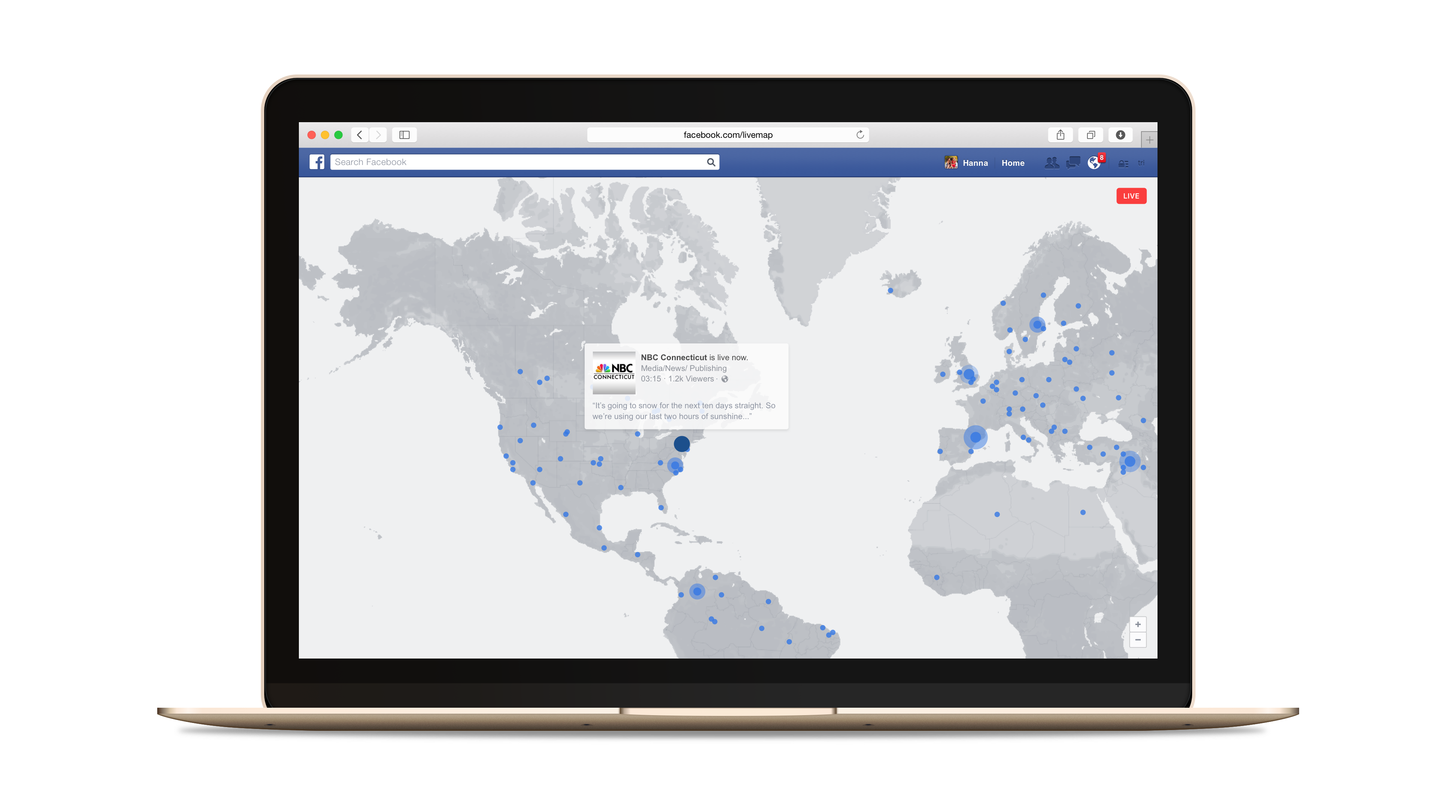 Facebook introduced several new interactive features to improve the user experience, including:
Replay Comments: Facebook will replay comments made while live with the same timing in order to engage the audience.
Live Reactions: they allow viewers to express their feelings in real time during a live broadcast. Reactions appear in real time and disappear quickly.
Live Filters: users will start with a set of five Live Filters to personalize their live broadcasts. Soon, Facebook will add the ability to draw or "doodle" on the video while live.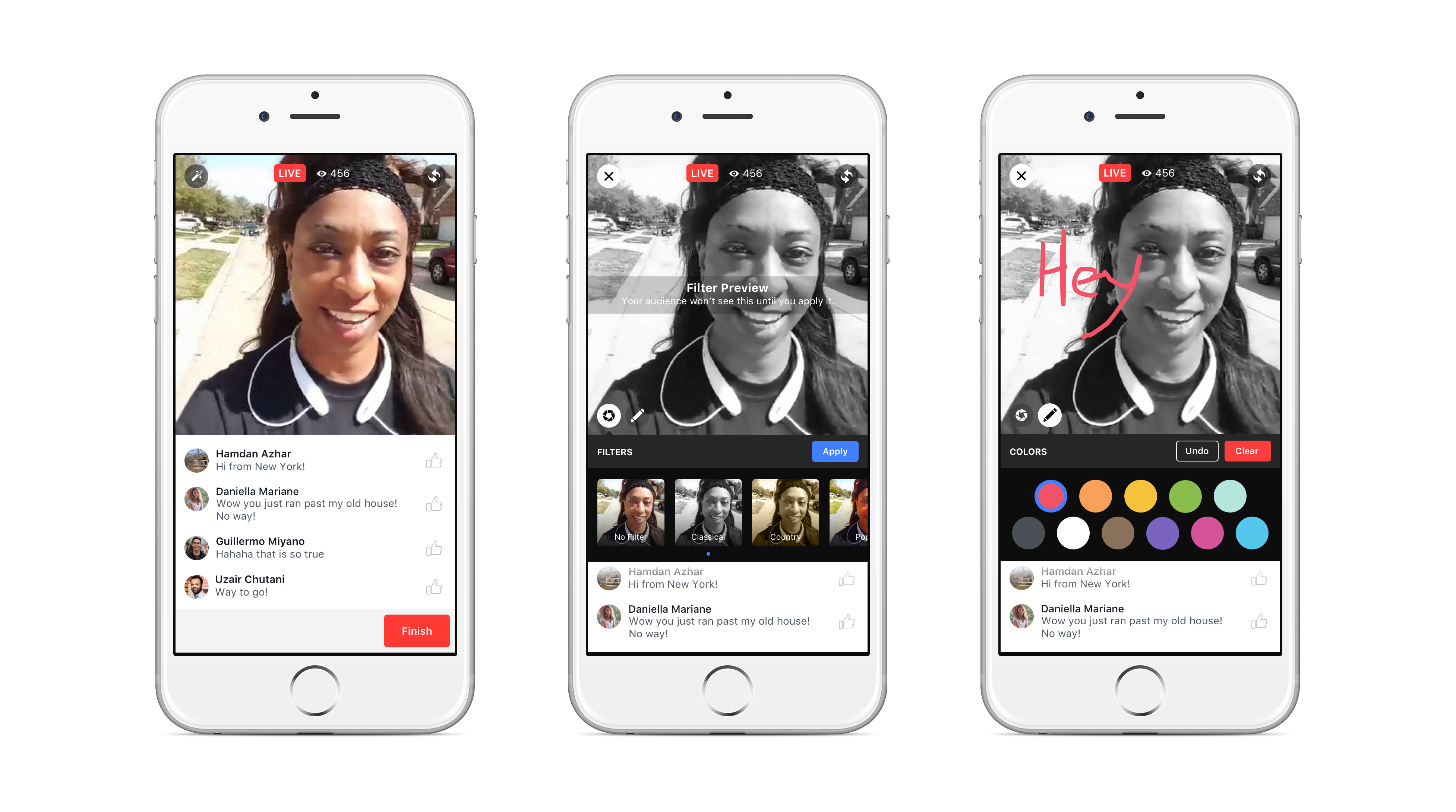 But why are videos so important? Statistics indicate that visual impact is very important on social networks. If an image attracts more likes than a text, then a video will definitely improve the performance.
The social network will update its News Feed, so it would be more likely that Live video content will be ranked higher when users are live, rather that when they're not anymore.
At this time, this feature is available in just a few countries, but over the coming weeks, Facebook will roll it out for the rest of the world.