It's called Apperò and it's a mobile application for smartphones and tablets iOS, Android and Windows Phone. Our studio recently developed the app for Mobinext srls and just last week managed to reach the top of the charts in the News category on the Apple's AppStore.
Apperò is a simple and intuitive app that allows users to stay updated on the main gossip and rumors from the entertainment world. Gossip, Curiosity, Sex&love, Lifestyle and apps: these are the categories that users will find. Thanks to the push notifications, users can find out right away the most interesting gossips of the day.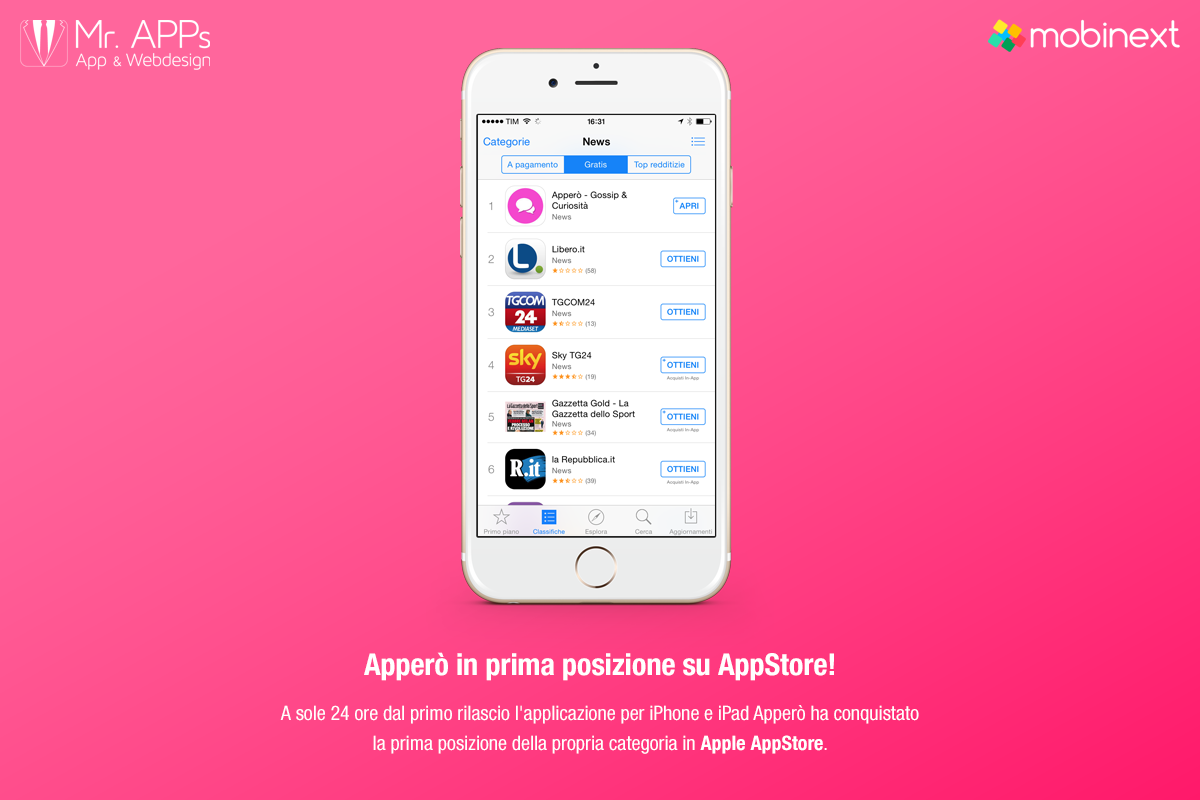 Thanks to thousands of downloads, Apperò has managed to reach the top in the News category in the AppStore for iPhone, surpassing even the well-known newspapers apps, such as Sky TG24, TGCOM24, etc ... and iNews as well, another app developed ​​by Mr. APPs for Mobinext srls, that reached the same result just the previous month.
Another great achievement, the result of a new project and the partnership between Mr. APPs and the renown mobile advertising company Mobinext srls, owner of numerous and popular apps for smartphones and tablets.
Apperò is available for free for smartphones and tablets iOS, Android and Windows Phone. Try it out now directly from here:
iPhone & iPad:
http://goo.gl/bj58G7
Android (smartphone and tablet)
http://goo.gl/Z4ggHu
Windows Phone
http://goo.gl/M7bkQ3