Many new features for iOS and OS X! This post is a general summary of what was introduced on Monday during the WWDC14 Keynote, the annual event that draws over 5000 developers from all around the world. This year, Nicola Giancecchi – and consequently Mr. APPs – attended the event.
But let's proceed with order to learn what's new.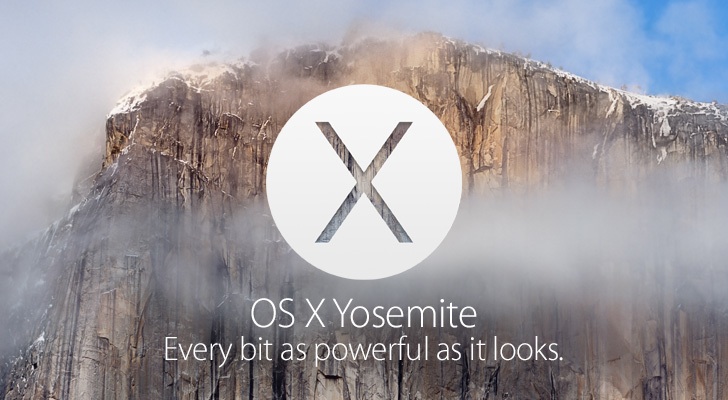 The Mac OS X received a main update, which reaches the version 10.10 and it's called "Yosemite", from the world-famous national park in California.
Yosemite has been completely redesigned by Jony Ive following the success of iOS 7, which was introduced last year at the WWDC. Simple icons, brighter colors and a "blurred" translucency dominate this update, with clean graphics and a simplification never seen before that is reflected on all installed apps.
Moreover, this update also wants to unify the two platforms in terms of services offered, which we will discuss later. With Markup, documents can be edited in a snap, for example it will be possible to countersign a PDF document without even opening a window!
As mentioned before, the systems unification has been playing a crucial role. With Continuity you can continue a task, such as writing an email, on other devices in real time and send and receive calls and text messages directly from your computer! Yosemite beta is available right now for developers, while it will be possible to download it in the summer for 1 million public tester and in autumn the final version is going to hit the market. All of this, for free!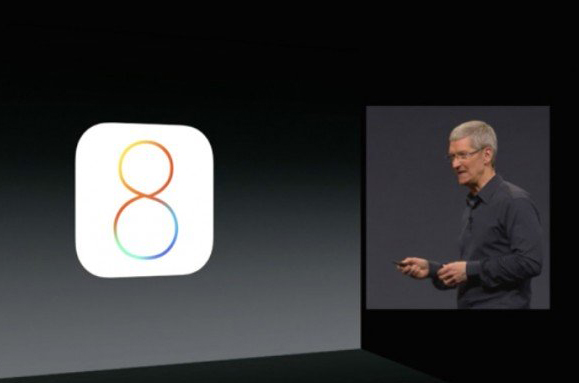 iOS 8 comes with many updates as well, more functional than graphic. The app Messages has been redesigned: Quicktype will be able to use automatic suggestions while typing. Group Messages will have the ability to turn off conversation notifications and to share your own location on a map as well as naming the group. Apple has basically combined the functionalities of WhatsApp and Telegram in one powerful app. Great new additions for the business area: you can set up your corporate email account or app bundles in the iPad, without even pulling it out of the box.
The long-awaited Healthbook will be called "Health" and it's essentially a point of health data collection from apps such as Runtastic or from bracelets with heart rate motion sensors. In the event of abnormal values ​​(eg. heartbeat too fast), Health will automatically call a doctor. Family Sharing is useful for sharing apps within the family and for controlling downloads by children through special permissions.
Siri can be integrated with applications, such as Shazam, the world-famous recognition service for music and movies.
Many services have been unified: you can now share files between iOS devices and Mac computers using AirDrop. iCloud Drive is going to be a folder, just like Dropbox, where your personal documents can be loaded, regardless of the format. Both systems will have widgets, which are small references to applications, in the Notifications Center. With Maildrop, you can upload attachments online up to 5GB.
The Photo app has been renewed as well: all photos will be available on all devices. You can add professional touches, such as brightness, exposure and tone, directly from within the app.
Apple gave great emphasis to developers, by introducing many innovations.
Among those, we find the possibility of extending some services, the support of iOS third-party keyboards (like Swype), the Touch ID as an authentication system for apps and new programming framework for games - SceneKit and Metal.
Apple took developers by surprise by announcing Swift, the new simplified and well-structured programming language, that comes between Objective-C and C. For instance, Swift has already been used to develop the WWDC app.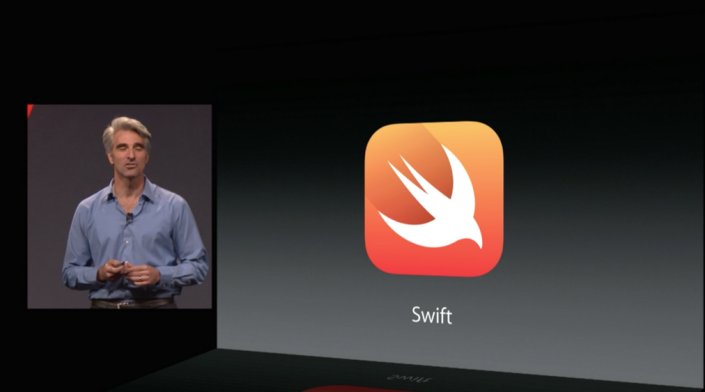 Apple has a lot on its plate and many new products and services to work on. At Mr. APPs, we are studying them, thanks to countless sessions at the WWDC.