On Monday, June 13 Apple held the annual software developer conference, the WWDC, at the Bill Graham Civic Auditorium in San Francisco. As we've mentioned already, Apple introduced new software updates for all its four platforms, namely iOS, macOS, watchOS and tvOS. Let's go through all Apple's updates.
watchOS 3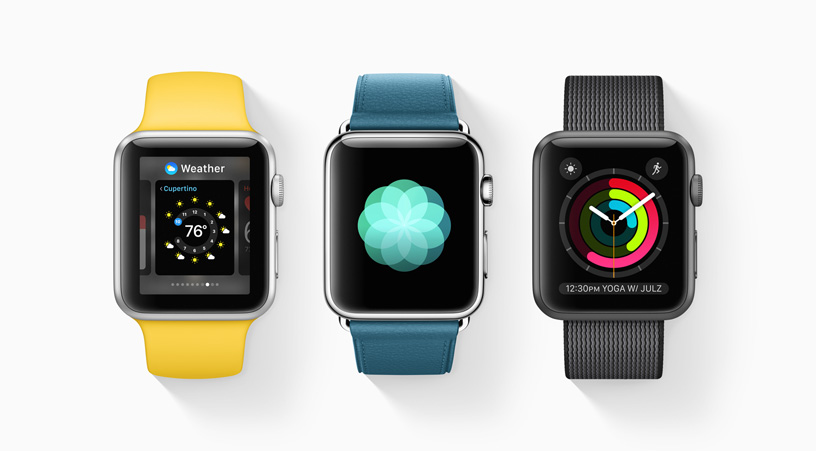 The new Apple Watch OS update brings out a clear improvement both in performance and in browsing experience, along with new health features.
watchOS 3 introduces a new Dock that houses a user's favorite and recently used apps so they're easier to access. Favorite Apple Watch apps saved to the Dock are kept up to date and are able to launch instantly, cutting down on app loading times. A new Control Center with more information is available when swiping upwards on the Apple Watch screen, the same gestures found on iPhone.
Scribble, a technology that allows users to draw characters on the screen in order to reply to messages, has been implemented.
There are three new watch faces, including Minnie Mouse thanks to the partnership with Disney, but also a new minimal clock face that changes throughout the day.
As for the health section, a new SOS feature has been implemented: pressing the off switch will enable to make automatically a distress call along with a message that contains current location to relatives. All first-aid numbers are saved on the watch, so when users are abroad, they won't have to memorize them.
watchOS 3 places more emphasis to the Activity app, which shows a large view of your daily activity rings, so activity and exercise progress can be viewed at a glance. Activity sharing is new in watchOS 3, allowing Apple Watch owners to share their workout and activity information with friends to compete and stay motivated.
There are settings in the Activity app to customize workouts and activities for Wheelchair users, with wheelchair pushes contributing to all-day calorie goals and "time to roll" notifications instead of "time to stand" notifications.
Finally, a new Breathe app is designed to guide Apple Watch owners through daily deep breathing sessions, that last from 1 to 5 minutes, in order to cut down on stress and induce relaxation.
watchOS 3 will be available this fall as a free update for Apple Watch, but for iOS Developer Program's subscribers, the update is already available.
tvOS
"The future of television is apps": with 6000 apps on the store and 1300 channels, the Cupertino company unveiled many new features for this platform. Beyond news like the integration of Fox Sport, which supports up to 4 events simultaneously, here's what going to bring to the table the next tvOS:
App for Apple TV Remote: the remote control could be replaced by using an app designed for both iPad and iPhone.
Siri: the voice assistant, still not available in Italy, will improve its performance. It will support YouTube, launch live channels and help you search for a topic.
Single sign-on: live streaming channels are mainly paid services that require a browser login. This new feature will allow to login once to unlock every channel.
Dark theme: the new dark mode changes the color of the tvOS home interface to a dark grey, which is perfect for the night.
Download channels from iPhone and iPad: adding new channels will be easier, since it can be done directly from an iOS device.
Apple announced ReplayKit (to broadcast live videos and watch them later), PhotoKit (to access iCloud photos) and HomeKit (home automation).
Developer Preview is already available, while 4th generation Apple TV owners will have to wait until next fall.
macOS
After a distinguished 15-year career, the OS for the Macintosh officially changes its name from OS X to macOS.
macOS Sierra, the update's name, is full of new features that will make your Mac even more intelligent and functional.
• Continuity
Introduced in the latest OS X updates, Continuity refers to all the features that shorten the distance between desktop (macOS) and mobile environment (iOS). Apple introduces:
Auto Unlock: a login system for the OS that uses an external device. For example, with macOS Sierra you can access your MacBook through an Apple Watch just by being near it, without entering a password.
Universal Clipboard: by using the same Apple account and the data cloud sync, this features lets you copy text and images from one device to another and viceversa, instantly.
iCloud Drive: it allows to access the content on a Mac's browser to another of to an iOS device, with a resized interface.
• Optimize Storage
It's a feature that automatically clears up space in storage supports by sending old files to the cloud in order to make room to new ones or by deleting obsolete files (for example Safari's cache).
• Apple Pay
The electronic payment system from the Cupertino company will be integrated into the browser. Apple provided a login system that uses the iPhone touchID to finalize the purchase. Apple Pay is still not available in Italy, however the company confirmed that they are working on it. As a matter of fact, the service will be available in Switzerland, France and Hong Kong over the next few months.
• Tab
The ability to manage tabs on a browser will be extended to Mac apps and several third-party apps.
• Picture in Picture
A feature that allows to drag a video window, from browser to desktop, as it happens on iPad already. It will be resizable and draggable.
• Siri for Mac
The voice assistant comes to Mac. The icon will be located directly on the dock, while Siri window, with the voice commands' results, will appear by default at the top right.
The content research, stored locally, is even more intelligent: for example, you can give the order to search files that you used in a certain period of time. Results can be anchored in the notification area and quickly reused.
Siri will be able to send text messages to contacts, start a playlist, check the web and make a purchase using Apple Pay, even in full screen.
Developer preview will be available starting today, the public beta in July and the stable and final version in the fall.
iOS 10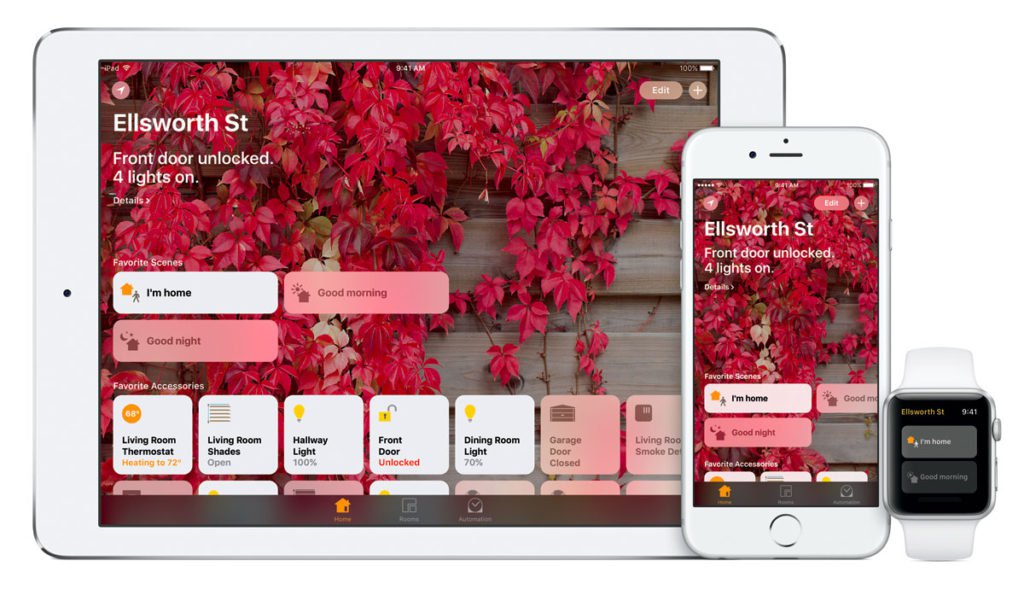 Defined by Apple as "the most important release ever", the new mobile OS update is full of new features.
User interface: changes occur both in the lock and in the home screen, with more complete notifications and more interaction with the apps. In the lock screen, we find new widgets, even for third-party apps, and the 3D Touch support.
"Raise to wake" feature automatically activates the screen when the iPhone is raised in order to see all the notifications directly on the lock screen.
Lock screen notifications support 3D Touch, which is useful for quick replies. 3D Touch preview are no longer static: the context of the notification can be viewed as well (for example a conversation or a media content). Lock screen on iOS 10 allows to swipe right to open the Camera app or swipe left for the Music app.
Siri: for the first time, developers can integrate Siri in their apps to allow users to interact directly with voice assistant's features.
QuickType: it offers smart suggestions, current location, contact information and it can add an event on the calendar. Moreover, it allows to copy recent addresses and the predictive keyboard supports more languages, so you won't have to change language keyboard.
Photo: the app implements a feature to help users rediscover beautiful and forgotten moments, by putting them in "Memories". It is possible to examine photo and video, find significant events, people and travels and then dig them out to make a collection. Each Memory contains a MemoryMovie, an edited video put together automatically, complete with background music, titles and transitions.
Memories use an advanced computer vision to detect faces, objects and places and gather them in a collection.
Maps: the app has a new user-friendly design, and is now open to developers with third-party embedded extensions to search and make a reservation from apps like OpenTable. Services like Uber and Lyft will let users organize their movements easier, without ever leaving the Maps app. Maps now gives directions proactively to reach a destination, based on habits or calendar appointments. After the itinerary has been planned, Maps can look for gas stations, restaurants, pubs and so on along the way.
Apple Music: the app has a new design to keep music at the centre of attention, through a structure that makes the browsing experience, such as finding new music, much easier. Library, For You, Browse, and Radio tabs are optimized, Search tab and lyrics support have been added.
Apple News: the app is not available in Italy yet, nonetheless it's still noteworthy. It has been redesigned with a "For you" section organized by different topics to simplify how users view articles, and integrates notification support for breaking news and paid subscriptions.
Home: the new app is designed to access HomeKit devices. Home creates customized scenarios, and allows to configure multiple devices at once based on fixed parameters. Siri will be able to recognize those scenarios and apply them automatically. Home is compatible with Apple Watch, with interactive notifications on iOS 10 and its own Control Center panel. The app will be available for Apple TV as well.
Phone: the app integrates third-party VoIP calls, vocal messages transcription and a new ID caller extension to alert about a possible spam.
Messages: with iOS 10, the app becomes more expressive and funnier thanks to a customized and animated way of sending text messages. It includes fullscreen animations (balloons, confetti, lasers, fireworks, or shooting stars), "Invisible Ink" to send a hidden messages or photo (that the recipient can reveal by swiping away pretend particles) and handwritten messages. Messages also has a new tool for replacing keywords into corresponding emojis, a "Tap Back", which allows to reply quickly with a simple tap, and rich links that let you see online content, play music, videos and so much more without leaving the conversation.
Moreover, the new update integrates the App Store into Messages, so developers are able to create new and fun ways to communicate, including the ability to paste stickers on a conversation, quickly customize GIFs or edit photos, send payments or schedule a date for dinner or a movie.
Privacy
Apple's encryption is end-to-end by default to protect users data and make them unavailable both to Apple and third parties. iOS 10 uses on-device intelligence to detect people, objects and places in Photos, and suggestions in QuickType. Services like Siri, Maps and News send data to Apple's servers, but they are not used to assemble user profiles. Starting with iOS 10, Apple is using Differential Privacy technology to help discover the usage patterns of a large number of users without compromising individual privacy.
Developer Preview is already available, the beta in July and the stable and final version in the fall.
Swift Playground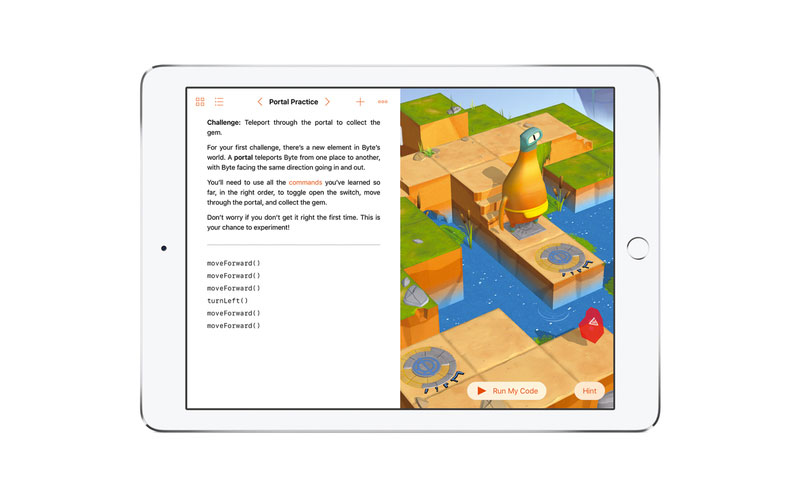 This iPad app has been designed with the intent to teach younger kids how to code. The programming language is obviously Swift.
The app features many classes, tutorials and examples, created by Apple's developers; since it's for kids, the app is designed to be like a "video game", with targets, competitions, characters to move and challenges to overcome. However, the goal is to generate "real" code to be used to create apps that work.
Developer Preview is available starting today, the public beta in July and the release on App Store in the fall.