A few days ago, the free mobile application for iOS and Android Tempo di Sconti, renowned Italian portal to discover everyday unbeatable discounts reached over 100.000 downloads.
Tempo di Sconti is the new Italian portal for savings and discounts up to 70% on thousands of items, from clothing to technology to the personal care and the household. Users can view and take advantage of all the offers directly from their smartphones and tablets.
In the past, the app managed to reach the Top Ten in its category on App Store several times, and has been featured among the best apps on the store.
The professional tasks performed by our studio to implement this project are: analysis of the guidelines and targets, designing of the User Interface, testing of the web service, development of native mobile iOS and Android applications, creation of the logotype, testing and publishing on international stores.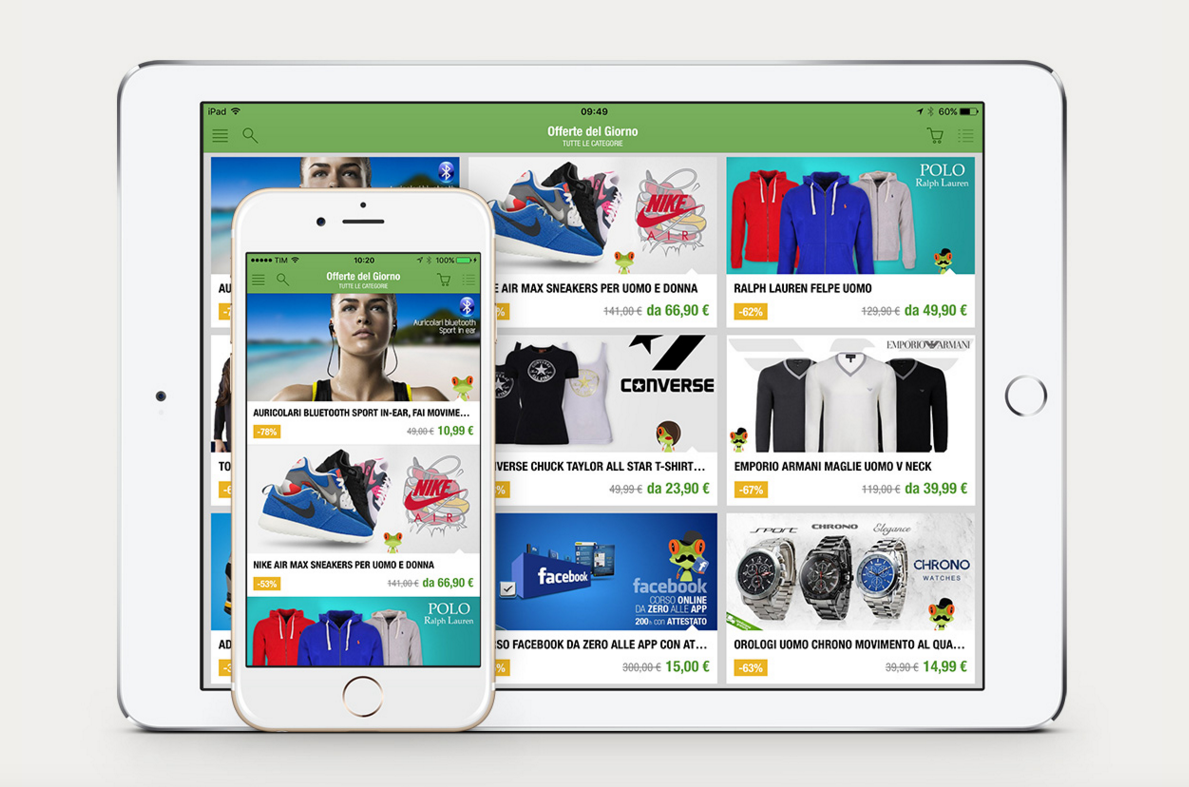 We're thrilled about this new achievement reached working alongside our client TempodiSconti.it.
To download Tempo di Sconti for free for iPhone/iPad or Android smartphone and tablet, click here:
iPhone/iPad
Android Smartphone and Tablet
Thanks for your support!