This year, Mr. APPs has been chosen as the face of the 15th edition of Nuove Idee Nuove Imprese.
Born in 2002 on the initiative of the CARIM Foundation, along with institutions of the Province of Rimini and the Republic of San Marino, the project Nuove Idee Nuove Imprese (transl. New Ideas New Enterprises) aims to train young entrepreneurs and make business ideas real businesses. The first prize is € 20,000, the second € 12,000 and finally the third € 6.000.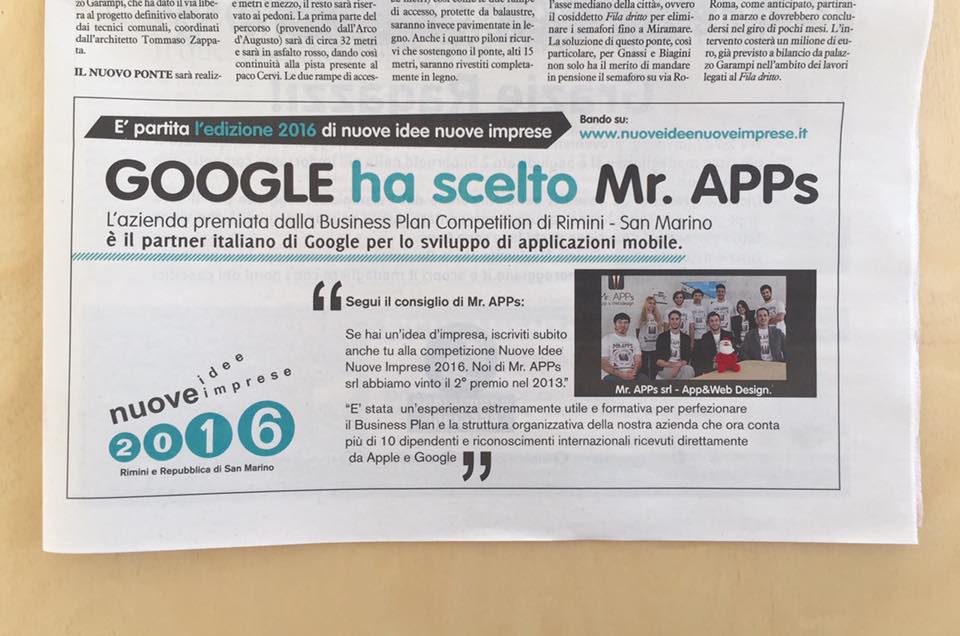 In 2013, we as Mr. APPs won second place with the project "La mia App", a service aimed at small and medium-sized enterprises, that allows to create a native mobile app for iOS and Android, which will tell your story, showcase your products/services and communicate news, discounts and events directly on the smartphones of your customers..for just € 899.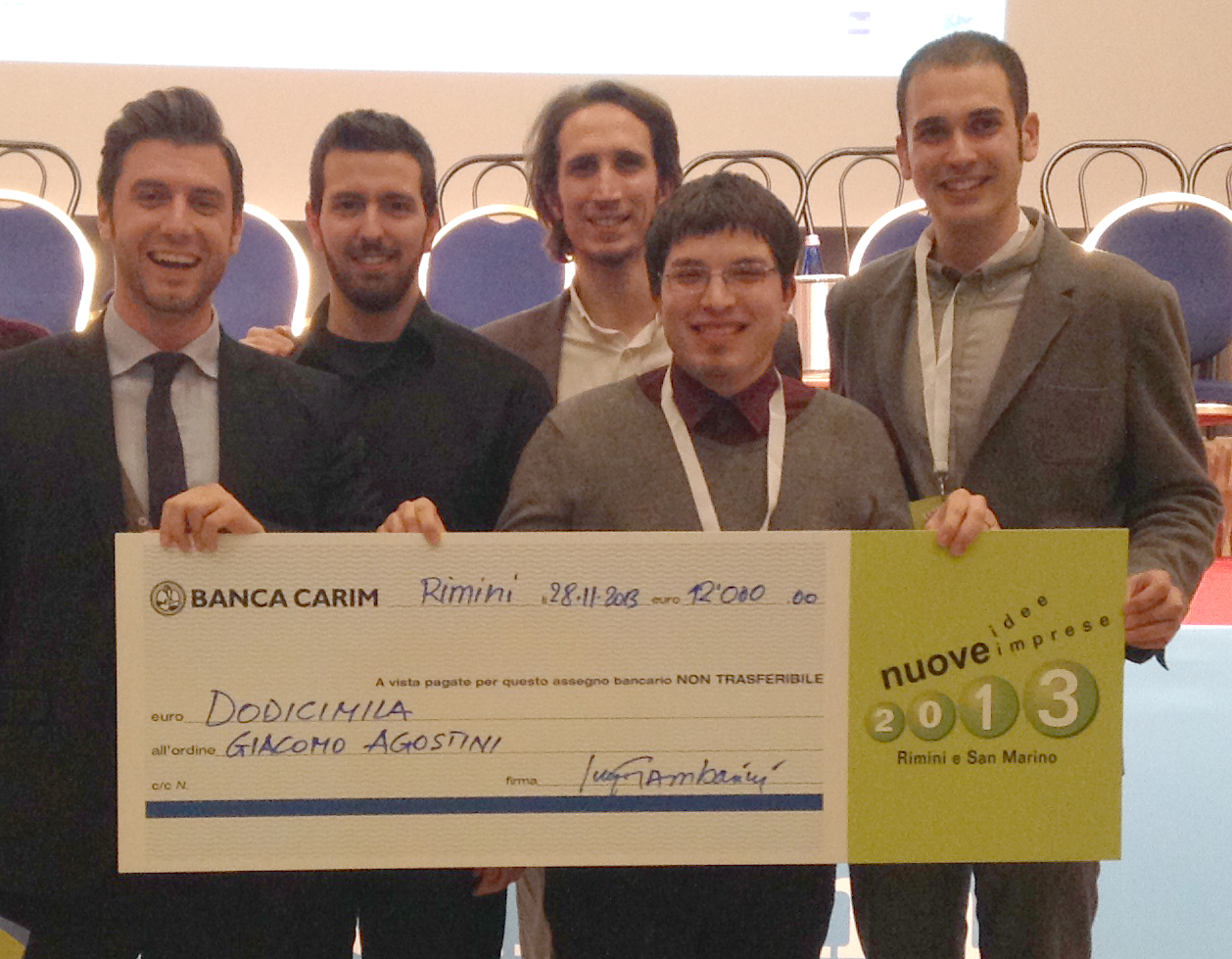 "We are proud to be chosen as the face of the next edition of Nuove Idee Nuove Imprese and to represent this terrific contest, aimed at whoever has the courage and the willingness to start a company. It has been an extremely useful and educational experience for us, which allowed us to face the world of the enterprise with more knowledge and trust."