On October 20 2015, we were invited to step on Google's stage in Milan and to be introduced as the official Italian Partner for the development of mobile applications.
Over 30 web and advertising agencies attended the event, where we were able to tell our story, our services and our international successes.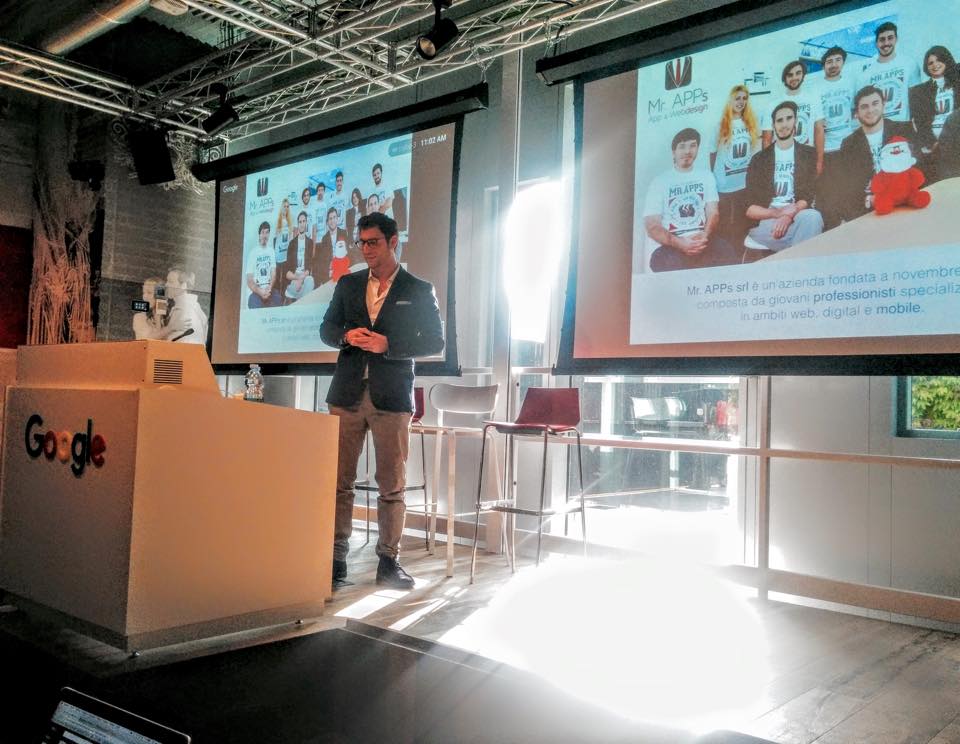 After Apple, which selected us as one of the best mobile development agencies in the world for two years in a row, we have finally managed to gain Google's trust as well.
The search engine giant recognized our design and development of tailor-made services as high-quality as well as our latest project: "La Mia App" (My App), a service that allows any business to create their own native mobile app for iOS and Android and to be able to tell their story, showcase products/services and announce news, offers and events directly to the customers' smartphones.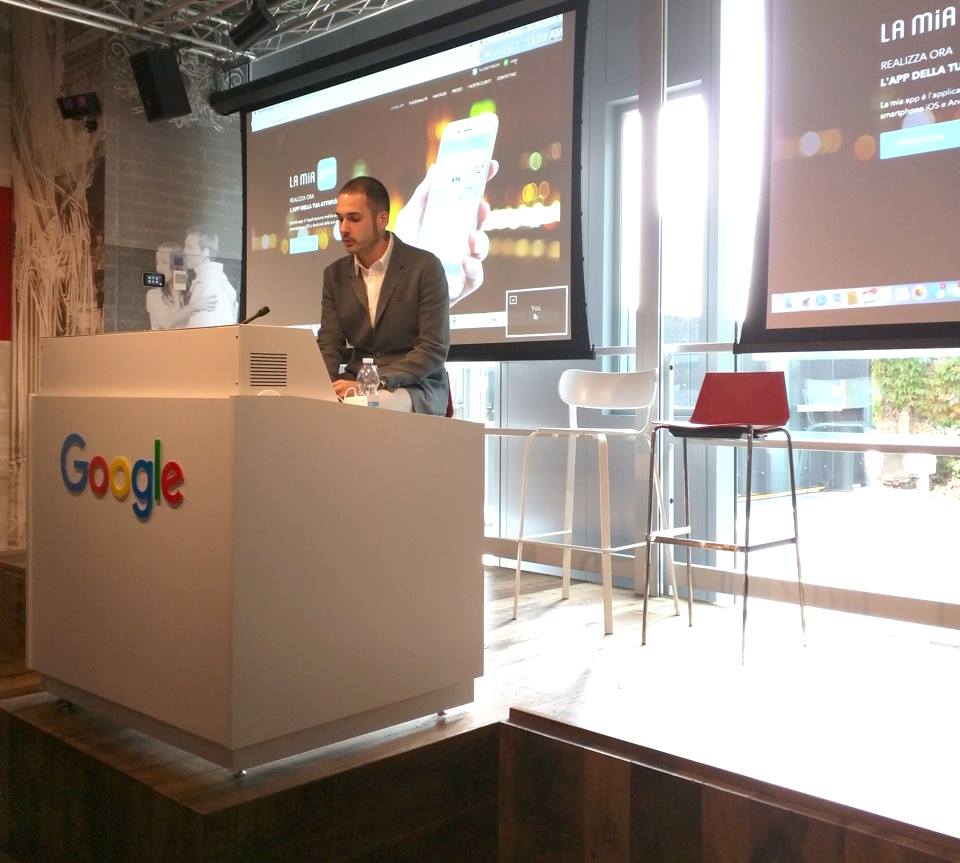 In just three years, we managed to accomplish important goals, but never have we thought to find ourselves directly in Google's spotlight in such a short period of time.
To be on Google's stage and to be able to introduce our projects has been a dream come true, the confirmation that every single moment spent for our agency has paid off and that the commitment of each member of our team has been fundamental in achieving this goal.