Our young developer Nicola Giancecchi has been invited by Apple to attend the "Apple TV Tech Talk" event scheduled for Friday, January 8, 2016 in Berlin.
The event, which takes place at the prestigious Hotel Radisson Blu, is reserved only to a few mobile iOS developers and consists of 2 conferences held directly by Apple with the purpose of introducing all the potential offered by the new Apple TV and the operating system tvOS. For example, users can purchase or book a trip from their own TV.
During each conference, Apple engineers will give advise, news and technical information on designing and developing Apple TV apps. Moreover, they will give support, suggestions and other detailed indications on the developers' apps.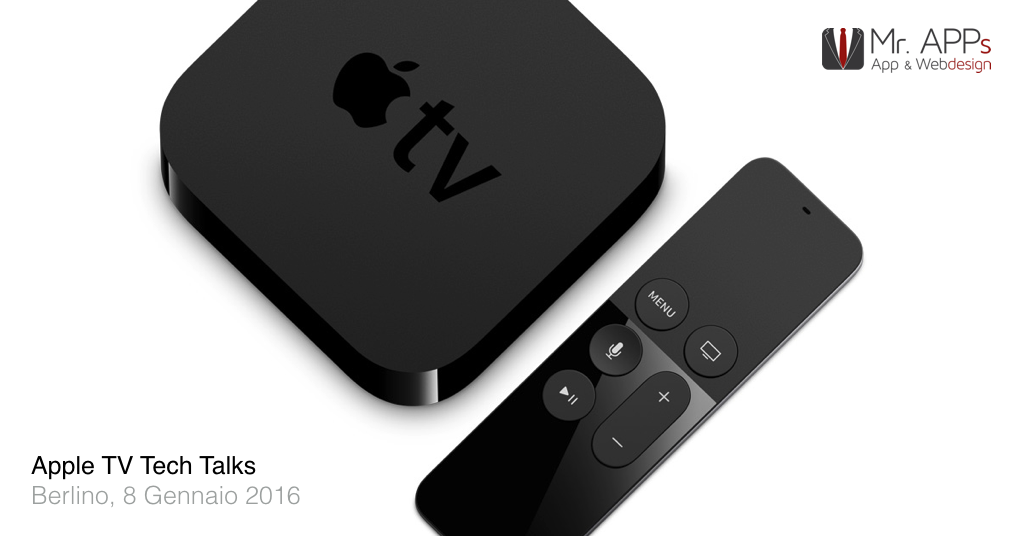 Nicola has been selected thanks to his previous acknowledgments given by Apple for the excellent job in Mr. APPs on developing mobile applications for iPhone and iPad.
Events of this caliber, so exclusive, always represent for us a great opportunity to acquire more knowledge and experience in our area of business, as well as a major competitive advantage in developing mobile applications both at a national and international level. We have been working on releasing new apps, one of which is for the Apple TV.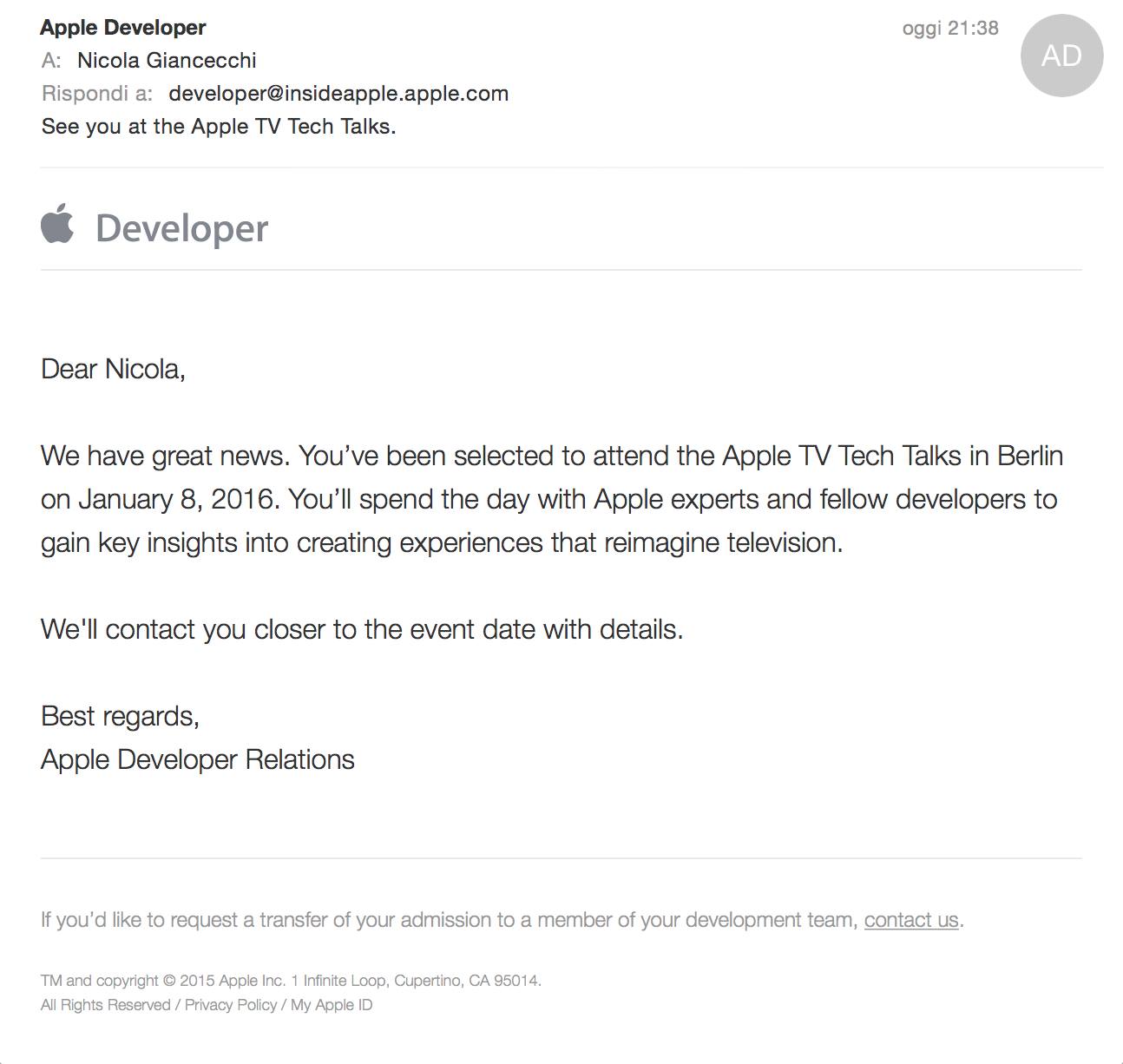 Mentioned by: