Instagram, the popular photo-sharing app acquired by Facebook in 2012, has finally revealed its new look: the icon and the graphic interface have been changed and embraces the "flat design" pattern.
Instagram ditches its iconic retro camera logo in favor of a modern design that uses rainbow as the main gradient.
Instagram's suite of apps will automatically update their icons as well: Layout, Boomerang and Hyperlapse.

The graphic interface changes as well: a simpler black and white design, as rumors suggested a few months ago, to make photos and videos stand out, without changing the app navigation flow.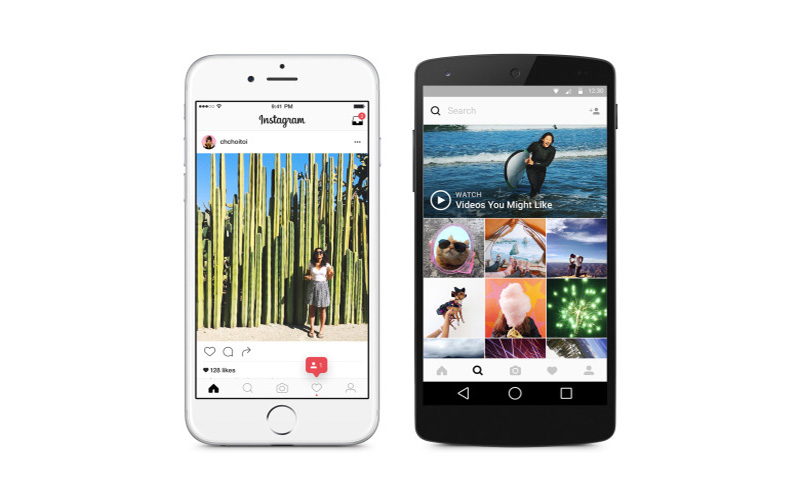 According to Instagram's team, the reason behind this decision is linked to a new concept: with over 80 million photos and videos shared every day, the updated look reflects a more vibrant and diverse community.