Following the release of the Android N Developer Preview, the name for Google's next mobile operating system is what people are actually wondering about. It seems that users could be picking the name through an online survey from the app Opinion Rewards.
At an event in Delhi (India), Google CEO Sundar Pichai said that for the first time the name could be chosen through an online survey with the question: "What tasty food comes to mind that starts with the letter "N"?"
Although the answer is open, as soon as you enter it, another question shows up: "What is your favorite tasty treat from the list below?". There are seven options and not all of them are dessert names: Napoleon, Nut brittle, Nachos, Nori, Noodles, Nougat e Neapolitan ice cream. It could just be a marketing stunt with the sole option to confuse and tease us.
Other trending options among users are New York Cheesecake or event Nutella: although the name is trademarked, after the deal with KitKat's company, Nestle, the option could still be on the table.
To celebrate each version, a model matching the dessert name is created and showcased on Google Campus.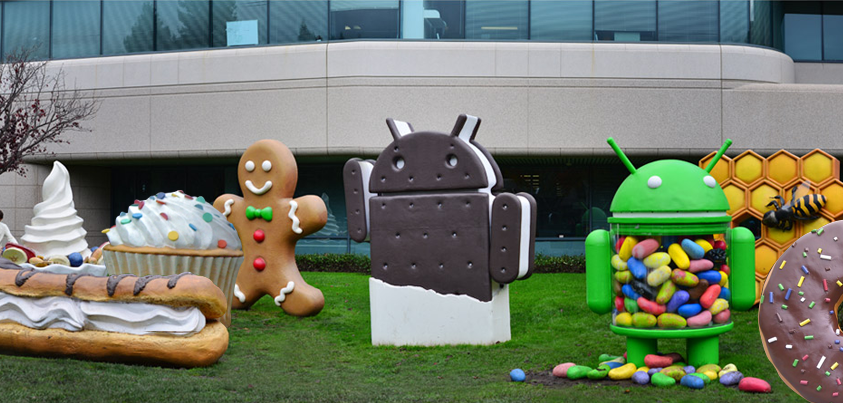 Google's codenames are released in alphabetical order and using desserts (Android inventors used to send communications among themselves with such names) for the operating system as the name to label each system update is mostly to clarify the e-mail exchange and to replace a code number, which is usually unclear and confusing, Google engineers explain.
Here's an infographic that tells briefly the history of each Android version so far.